Core Faculty Full Line-up
These are the folks that you'll be working with all four days at JazzWire Summer Summit. They will be teaching the small combos, electives, masterclasses, and masterclasses. (Core faculty is rotated each day.)
---
Jeff Antoniuk
Saxophone/Artistic Director
---
Saxophonist Jeff Antoniuk is an internationally respected jazz composer and musician whose concerts and recordings are consistently well received by critics. His CD's, including "The Blind Watchmaker" with The MARS 4-tet and "Brotherhood" and "Here Today" with The Jazz Update have been lauded by jazz critics around the world. They note his exceptional compositions as well as the his peerless technique. Antoniuk has shared the stage with US masters including Ray Charles, Natalie Cole, Jimmy Haslip, Najee and Marcus Miller. He's also worked with Canadian greats PJ Perry, Senator Tommy Banks, big band leader Rob McConnell, pop icon David Foster and trumpet sensation Ingrid Jensen. In 2017, Jeff was the featured soloist with the Baltimore Symphony Orchestra in the world premier of their "Swingin' Nutcracker," a jazz reinvention of the 25 movement Tchaikovsky classic. Antoniuk's widely popular "Digging Deeper Jazz" You Tube channel is approaching almost 2,000,000 views. A dedicated teaching artist, Antoniuk has been a featured performer and educator at numerous festivals, including Juneau Jazz & Classics, The Jazz Educator Network (JEN) Annual Convention, the Edmonton International Jazz Festival, the International Saxophone Symposium, MacEwan Summer Jazz, and at The White House. He is the founder and artistic director of Maryland Summer Jazz, and directs two other adult music programs in the USA: Jazz Band Masterclass and the Capital City Voices. In 2018, Antoniuk launched Jazz Wire, the global home for adult amateur and semipro jazz musicians.
James Moore
Trumpet
---
Dr. James Moore, Dean of the Faculty and Chief Academic Officer at West Virginia Wesleyan College, served as Director of Jazz Ensembles and instructor of trumpet at Wesleyan from 2006 to 2017. From 2011 to 2017, he served as the chairperson of the Department of Music at Wesleyan and has worked to build one of the most vibrant collegiate jazz programs in the region. Dr. Moore is an active member of the Pittsburgh jazz community where he is a member of the Pittsburgh Jazz Orchestra and has been a member of RH Factor—the Roger Humphries quintet. He has performed with the Smithsonian Jazz Masterworks Orchestra, the Bob Mintzer Big Band, Toshiko Akiyoshi, Ahmad Jamal, Sheryl Bailey, Tim Warfield, and the Lars Halle Jazz Orchestra. Moore appeared on Bob Mintzer's GRAMMY nominated album For the Moment, released on the MCG Jazz label in 2012. In 2015, Moore appeared alongside NEA Jazz Master Phil Woods and the Pittsburgh Symphony Orchestra in a reprisal of the famous Charlie Parker and Clifford Brown with strings recordings. Moore studied trumpet with Bonnie Miltenberger, Neil Stalnaker, John Swana, and Tim Hagans. He holds an MM in Jazz Studies from the University of the Arts in Philadelphia, and is the first recipient of the PhD in Jazz Studies from the University of Pittsburgh where his advisor was Dr. Nathan T. Davis—founder of the original Pittsburgh Jazz Orchestra.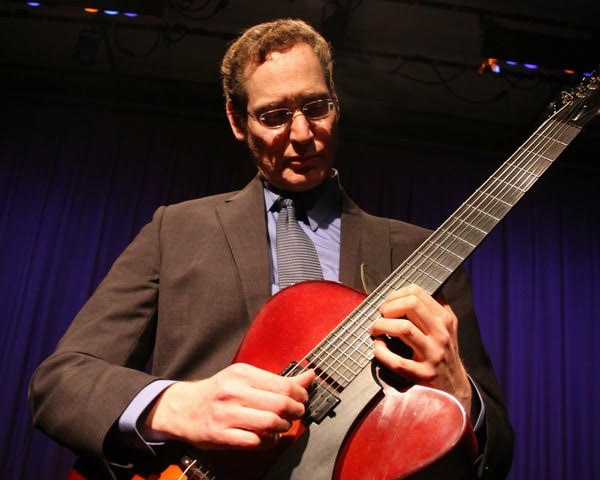 Steve Herberman
Guitar
---
Steve Herberman is a graduate of Berklee College Of Music later adopting the seven-string guitar in 1993. He has recorded numerous CD's as both leader and sideman and is also a respected jazz educator. Steve has over 50 video lessons published on Mike's Masterclasses and has toured across the US and Europe playing and teaching. He is featured in the book The Great Jazz Guitarists by Scott Yanow. Steve Herberman won 1st place in the jazz category of the 2018 USA Songwriting Competition with his original "What We Do." Steve is an endorser of Comins Guitars and GLB Sound amps and is based in the Washington DC area.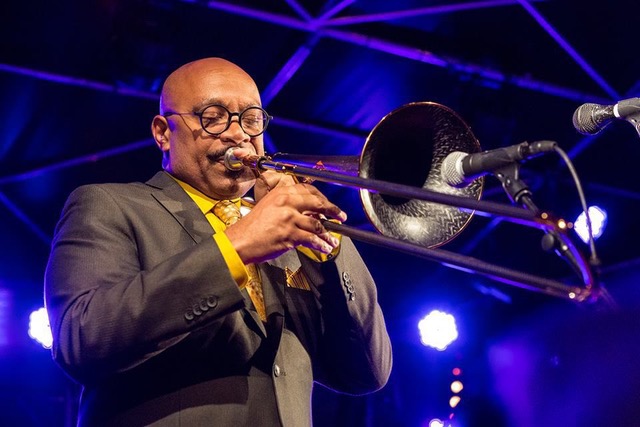 Greg Boyer
Trombone
---
Greg Boyer got his professional musical start on tenor sax at the tender age of fifteen, switching to trombone as a freshman at St Mary's College of Maryland. Soon afterwards, he joined George Clinton's Parliament/Funkadelic, where he served as horn section arranger, touring the world for 19 years. Currently with Maceo Parker, his resumé also includes arranger and performer with Prince, George Duke, Stanley Clarke, Bootsy Collins, David Sanborn, Kid Rock, and many more.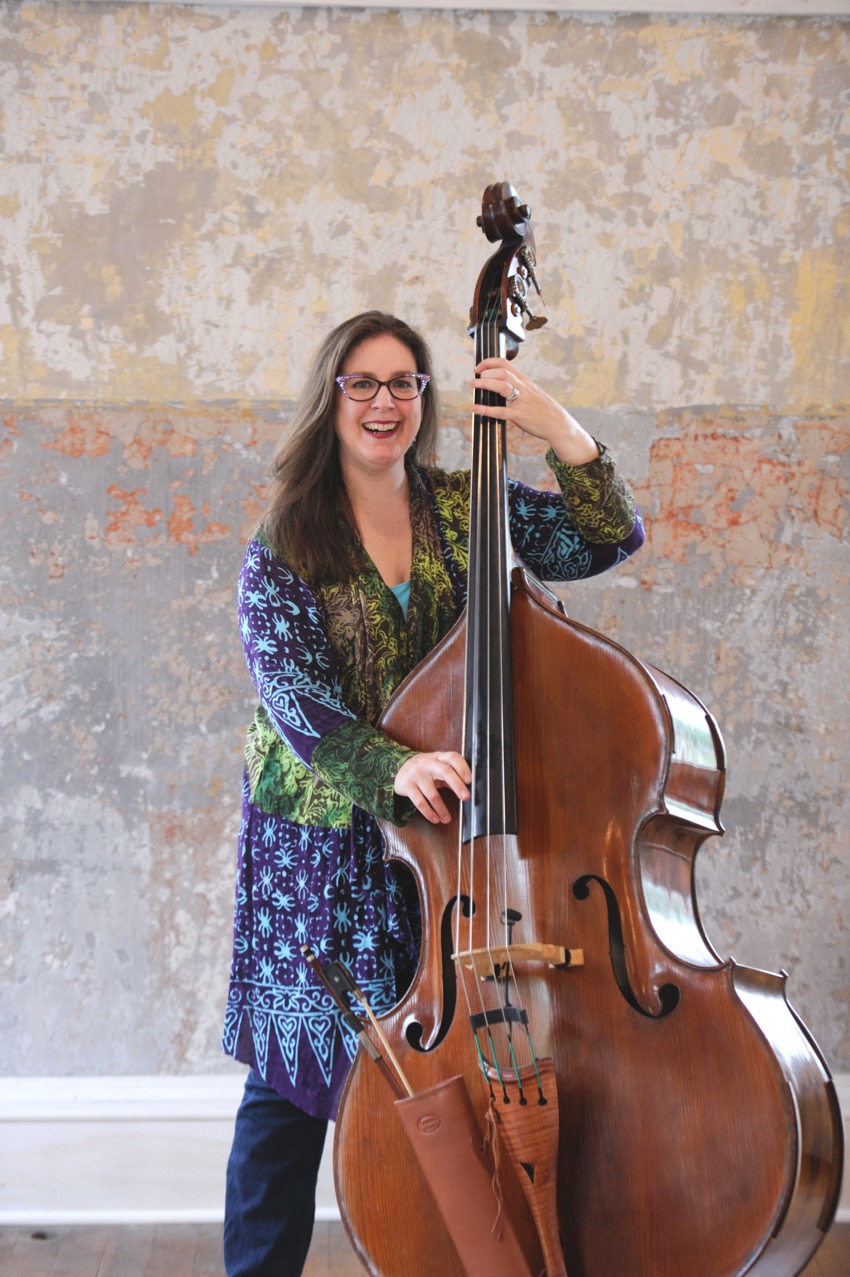 Amy Shook
Bass
---
Amy Shook is one of the most in-demand acoustic bassists in the mid-Atlantic, coveted for her huge sound and infectious, driving groove. In addition to being a premier performing and recording artist, and a multi-instrumentalist (acoustic bass, electric bass, violin, viola, and cello), she is an accomplished composer, and her personality truly comes through in her writing. Amy co-leads the all-women powerhouse trio the 3D Jazz Trio (3Divas), with drummer Sherrie Maricle and pianist Jackie Warren. 3D is the super-swingin' trio that sparked the fire that ignited the award-winning show Maurice Hines is Tappin' Thru Life, described by the New York Times as "blistering hot." In 2017, 3D's eagerly awaited debut CD, simply titled 3Divas, was met with widespread critical acclaim. Both of 3D's 2020 recordings, I Love To See You Smile, (released in April 2020), and Christmas in 3D (released October 2020) were recorded at Red Rock Recording Studio in Saylorsburg, PA. Both albums received widespread critical acclaim, with I Love To See You Smile landing a four-star review in Downbeat Magazine and inclusion on Downbeat's year end "Best of 2020 albums," and a ranking of #10 overall on RMR's "Top Jazz Album Chart 2020," as well as in the top 50 of "Top Albums of 2020" on the NACC year end chart. Christmas in 3D was featured first in line in the New York Times "20 Albums That Put a New Spin on the Holidays," and Ranked #4 overall with Christmas in 3D on RMR's Top Holiday Album Chart for the Year of 2020, peaking at #1.
Sherrie Maricle
Drums
---
From the drum set Sherrie leads The DIVA Jazz Orchestra, her quintet FIVE PLAY and co-leads the 3Divas. From Carnegie Hall, she performs with The New York Pops and from celebrated stages everywhere, she is music director and drummer for Broadway star Maurice Hines. Sherrie is also a busy freelance performer and a published composer/arranger. The DIVA Jazz Orchestra's 25th Anniversary Project (2018, ArtistShare) is the band's most recent Cd, featuring original music composed by band members. With her bands Sherrie has performed at many of the world's most acclaimed music venues and festivals; from Lincoln Center to the Kennedy Center and the Hollywood Bowl, to Jazz Festivals in Europe, Japan, Israel and beyond. Additionally, DIVA was featured on CBS Sunday Morning with Charles Osgood, on TCM's televised broadcast of the 25th Anniversary of the Kennedy Center and NHK Japan's New York Jazz. Sherrie has received several awards and honors, including the New York City Music Educator's Award for Outstanding Contributions to Education. As an educator, Sherrie runs a private drum set and percussion studio. She is also a clinician for Yamaha Drums, Sabian Cymbals, Aquarian Drum Heads and Vic Firth Drum Sticks. After earning her Bachelor of Arts degree in 1985 from Binghamton University Sherrie moved to New York City and attended New York University, where she completed a Masters of Arts in Jazz Performance in 1986 and a Doctorate of Philosophy in Jazz Performance/Composition in 2000.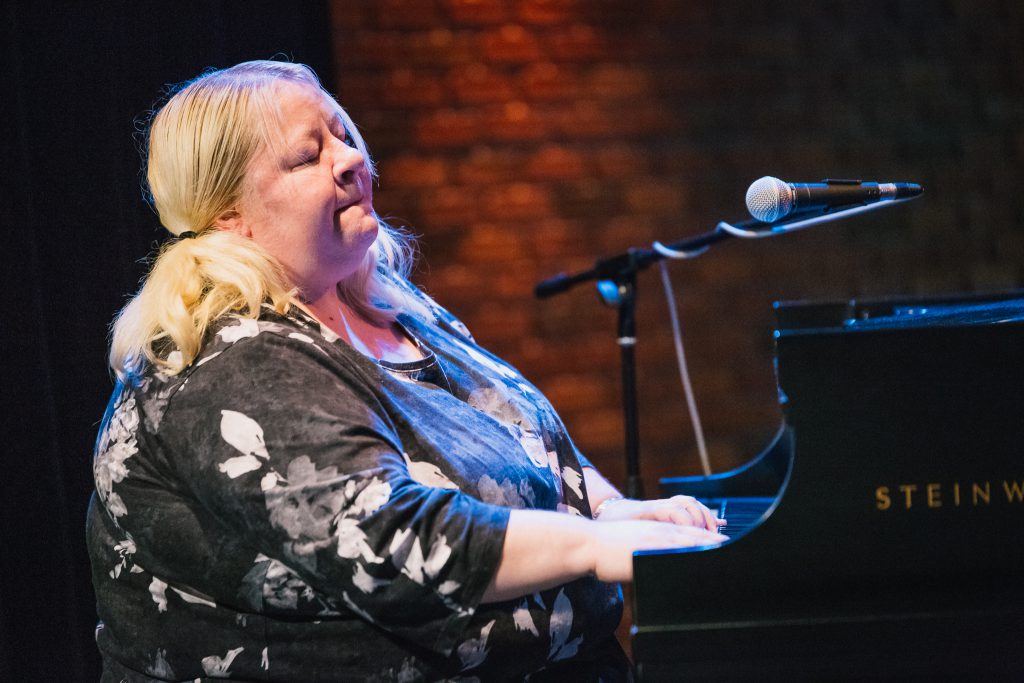 Jackie Warren
Piano
---
A native of Colorado, pianist Jackie Warren originally came to Ohio upon the recommendations of her teachers Patricia Warren, Myra Boitos, Charles Day, and Steve Barta to study piano at Oberlin Conservatory with Sedmara Zakarian Rutstein, where she graduated with a B.M. in classical performance. While at Oberlin, she also studied jazz arranging, composition, and theory with Wendell Logan, who became a mentor to her, and encouraged her to study jazz piano with Neal Creque and jazz improvisation with Kenny Davis. Jackie received a M.M. from Cleveland State University in classical piano performance, studying with Andrius Kuprevicius and Daniel Barber, and continued her lessons with Creque. Jackie performs regularly as a soloist, but has her own jazz trio, which includes bassist Peter Dominguez and drummer Ron Godale. She also arranges and plays salsa and Latin jazz with percussionist Sammy Deleon y su orquesta. Most recently, Jackie began working with Sherrie Maricle and the DIVA Jazz Orchestra, backing up Maurice Hines' TAPPIN' THRU LIFE at the Cleveland Playhouse. She has been travelling with the show ever since, continuing on to more critically acclaimed performances in Wilmington at the Delaware Theatre Company, Off-Broadway at New World Stages in New York, and at Penn's Landing Playhouse in Philadelphia, and a live webcast concert version of the show at Dizzy's Club Coca Cola at Jazz at Lincoln Center in New York. They also filmed a TV version of the show live at the Katharine Hepburn Performing Arts Center in Old Saybrook, CT, for The Kate TV series' second season. During the course of these shows, the rhythm section, consisting of Jackie, Sherrie Maricle, and Amy Shook decided to form their own group, and the powerhouse trio 3Divas was born.
The Summit reserves the right to change or substitute faculty at any time